Newsletters will continue when matches start!
Donut Judge Me 5K (9/22/2018)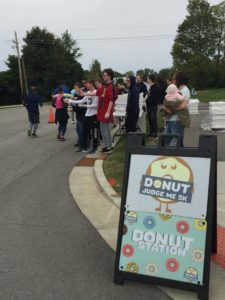 Thank you to everyone being able to participate in the Donut Judge Me 5K. It was an amazing experience to get closer to the community and share encouragement with the people around us. Everyone that went to the donut station had been excited from the moment they arrived up until every runner had been satisfied with a donut or two. Getting out there with all the runners and meeting them halfway was a blast. We hope that we can do more of these in the future!