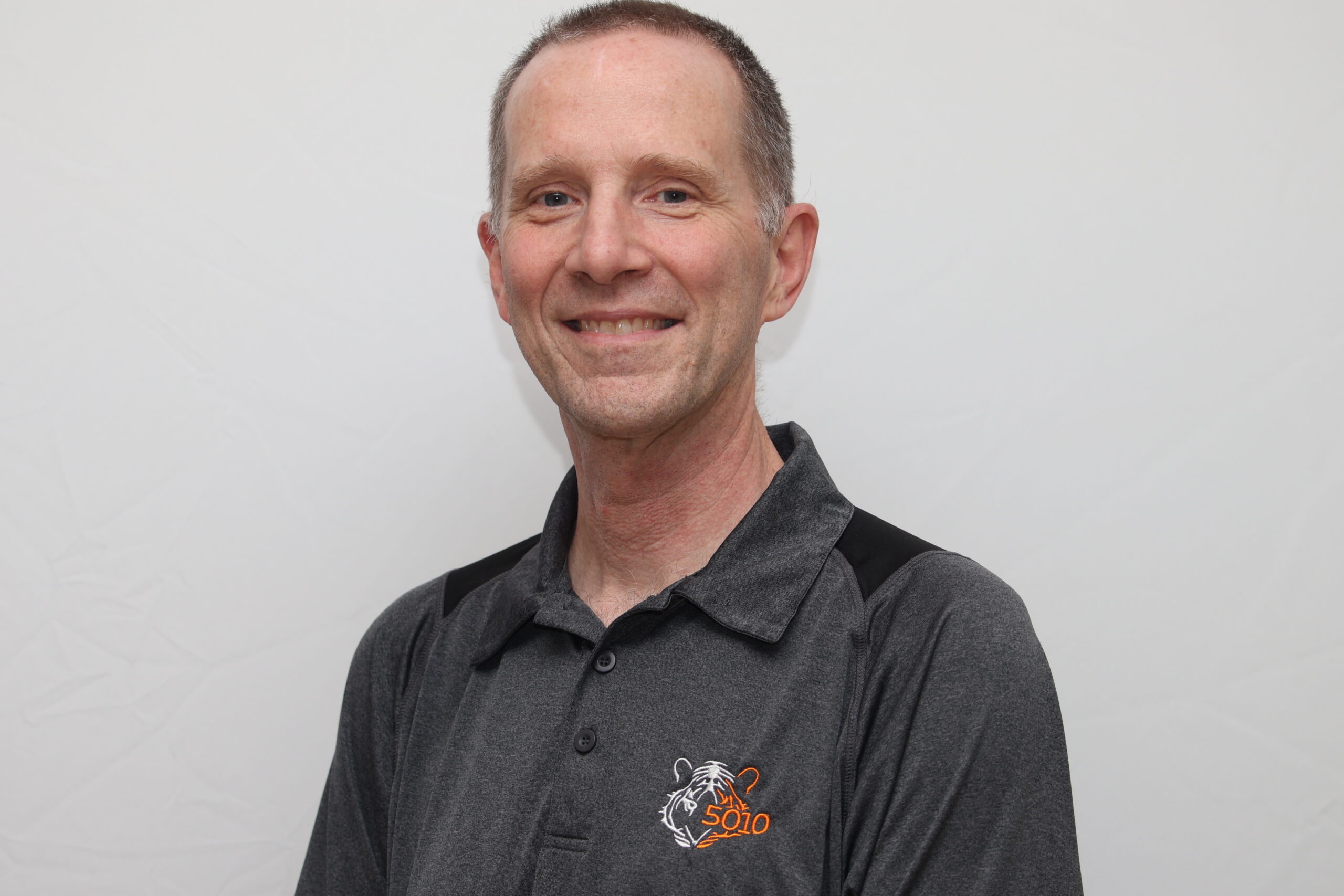 Jeffrey Fronius - Teacher Sponsor/Coach

Mr. Fronius started with Tiger Dynasty in 2017. Previously he coached Vex robotics for five years. Professionally he has a PE license, a BEE from Cleveland State and an MBA from Villanova. He worked 19 years as an engineer for GE, Duke Energy and Johnson Controls. His engineering work was centered around power systems and manufacturing efficiency. This is his 21st year teaching, having taught all levels of high school math at seven different high schools and now teach engineering classes at Fishers HS. His wife and I lead a small group for their church here in Fishers. Mr. Fronius has two children and four grandchildren. In his free time, he likes to run and build things.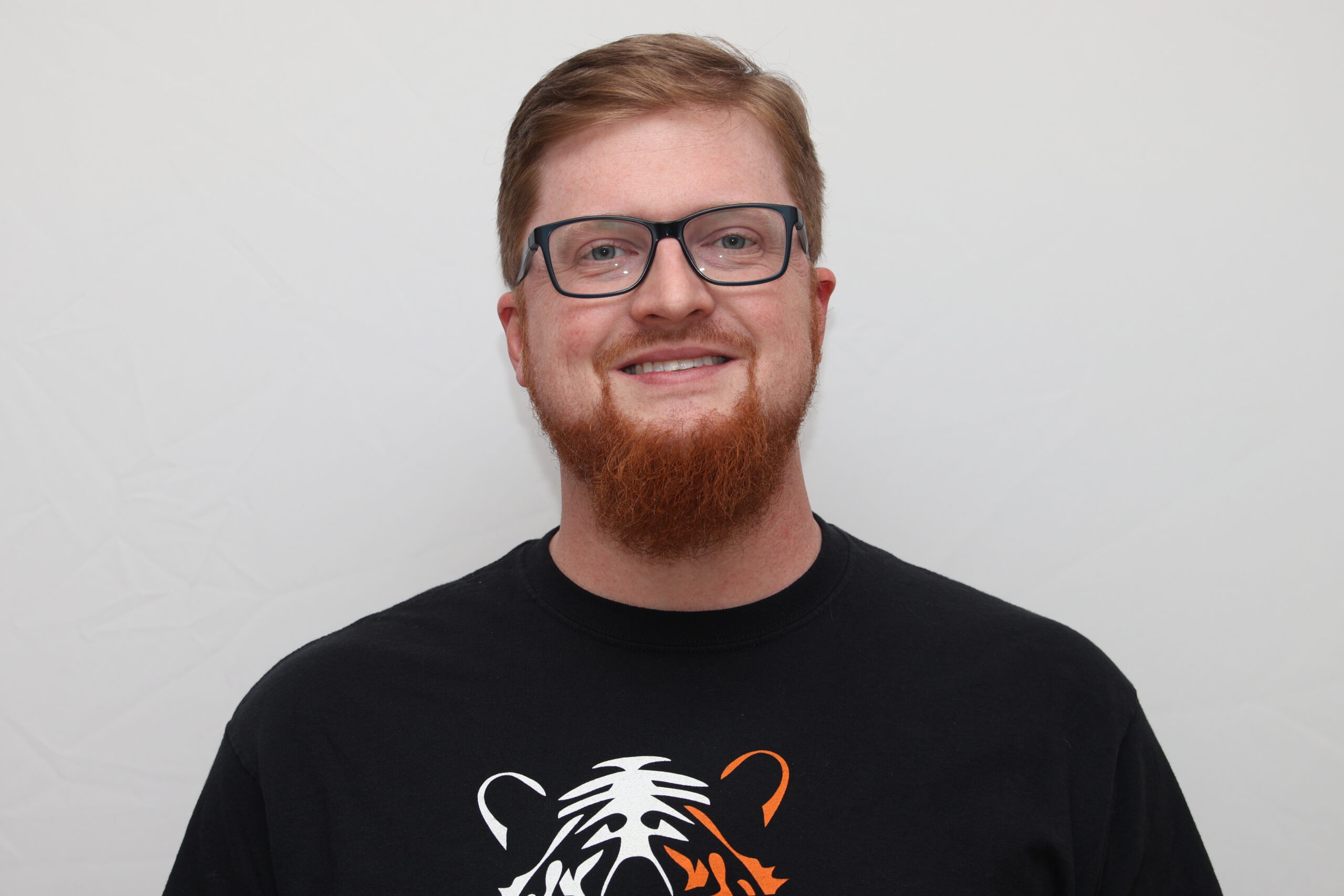 Ryan Dognaux - Mentor
Ryan has been involved with FIRST Robotics Competition teams for 20+ years now. He started as a student on 234 Cyber Blue in 2002 and attended Purdue University majoring in Virtual Product Integration while mentoring 1646 Precision Guessworks. His first job at Boeing led to mentoring teams 357 Royal Assault in Philadelphia and then 4329 in St. Charles, Missouri. Moving back to Indiana with his wife and kids led to mentoring 1720 PhyXTGears and now 5010 Tiger Dynasty. During the most recent Indiana stint Ryan started a company to provide affordable parts to FIRST Robotics teams called The Thrifty Bot. He enjoys mentoring in the areas of design, fabrication, assembly and overall strategy.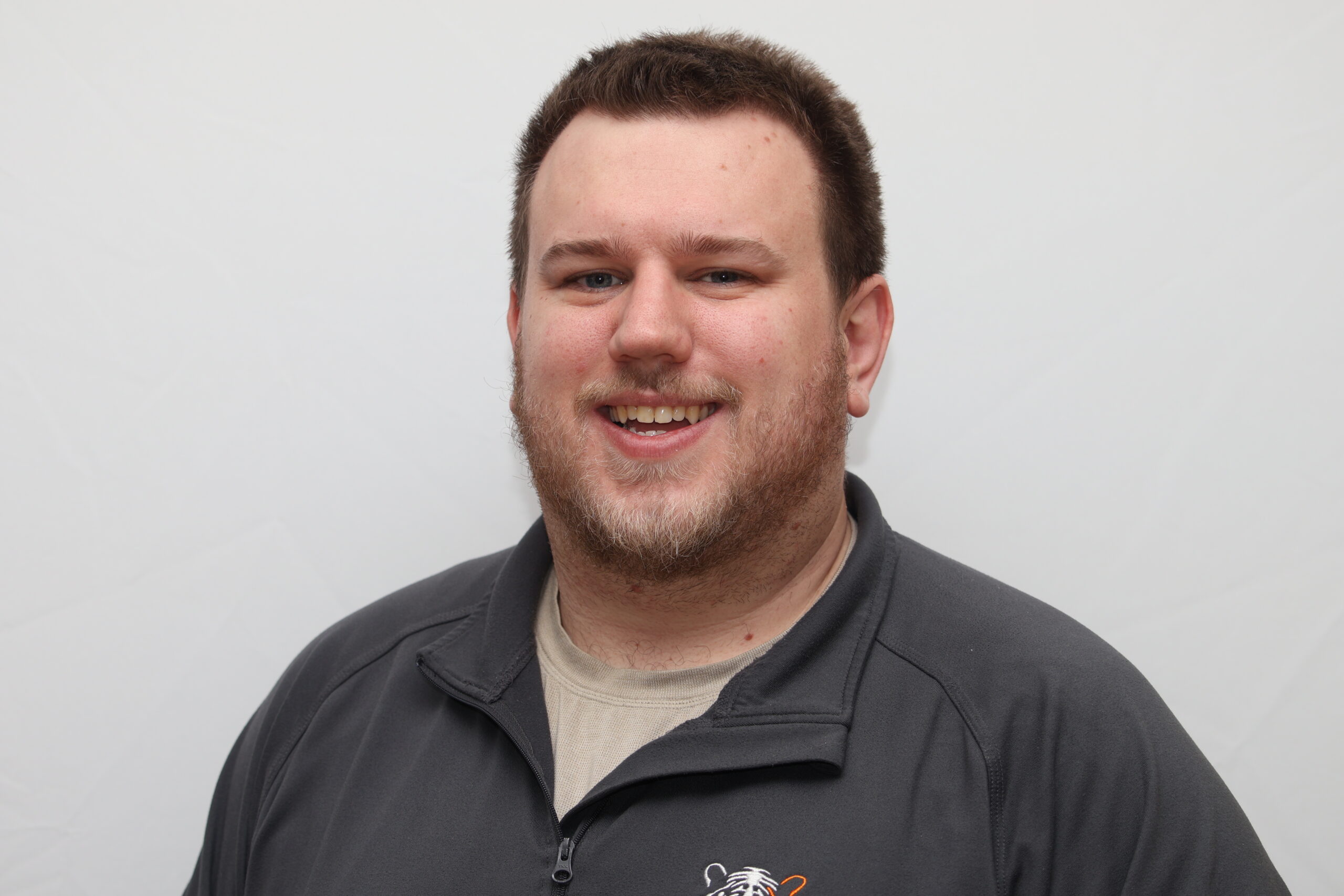 Kaleb Cole - CAD Mentor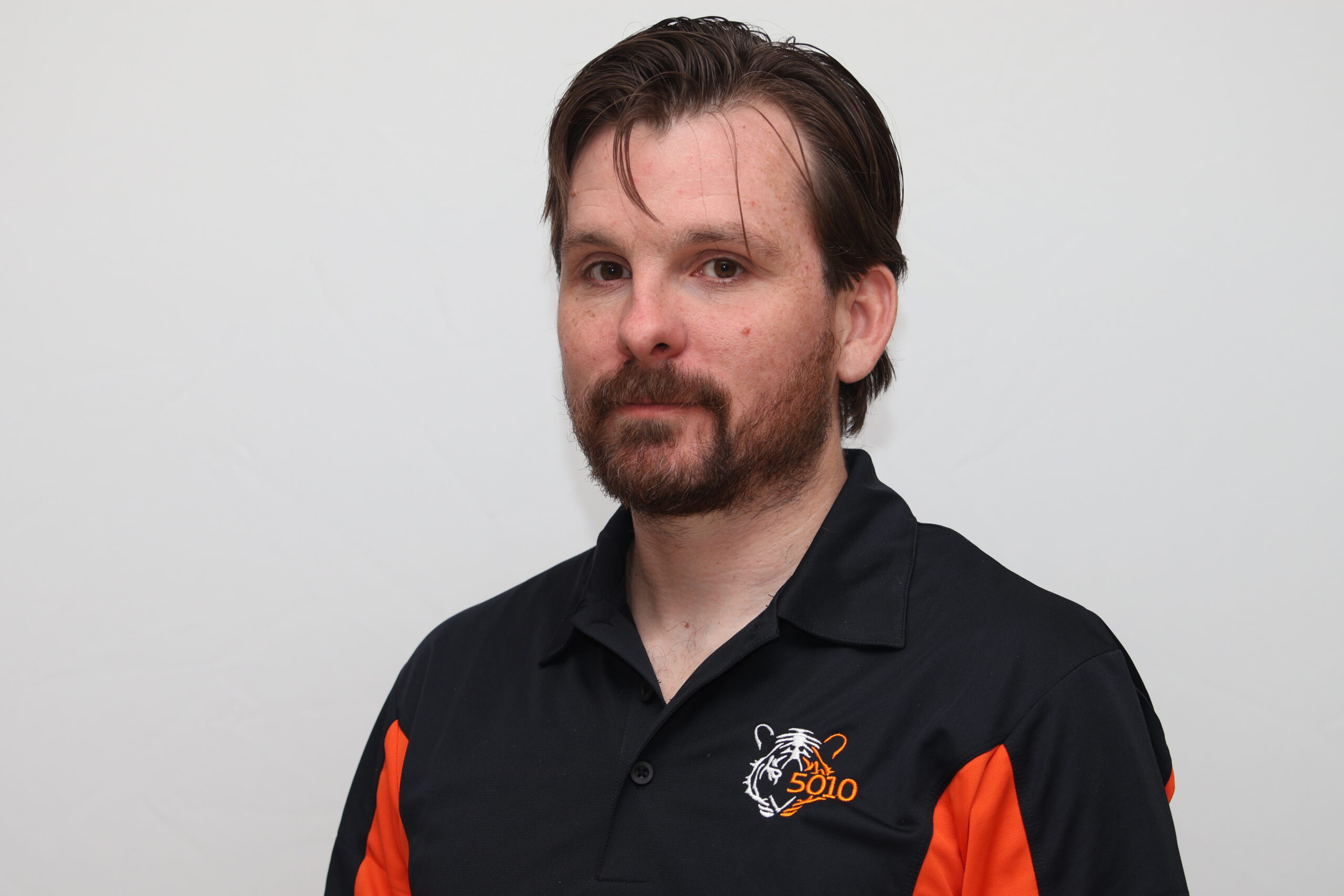 Ryan P. - Controls Mentor Jim M. - Controls Mentor
Jeremy Stone - Fabrication/Field Mentor
Jeremy started mentoring for the team during the Rapid React Season of 2021-2022 when his son mentioned that the team could use some help with creating various components out of wood to simulate field conditions necessary for practice. As a Field and Fabrication Mentor, Jeremy assists students with field component creation along with workshop activities related to robot fabrication. He enjoys watching students learn how to use the tools that they ordinarily would have no exposure to throughout their time in high school. Outside of Robotics, Jeremy is a Senior Project Manager for a Commercial General Contractor, managing between 15 and 30 projects concurrently. With these skills he helps students learn the importance of multitasking, identifying project critical path roadblocks and time management. Outside of robotics, he enjoys Golf, Fishing, the outdoors and spending time with his family.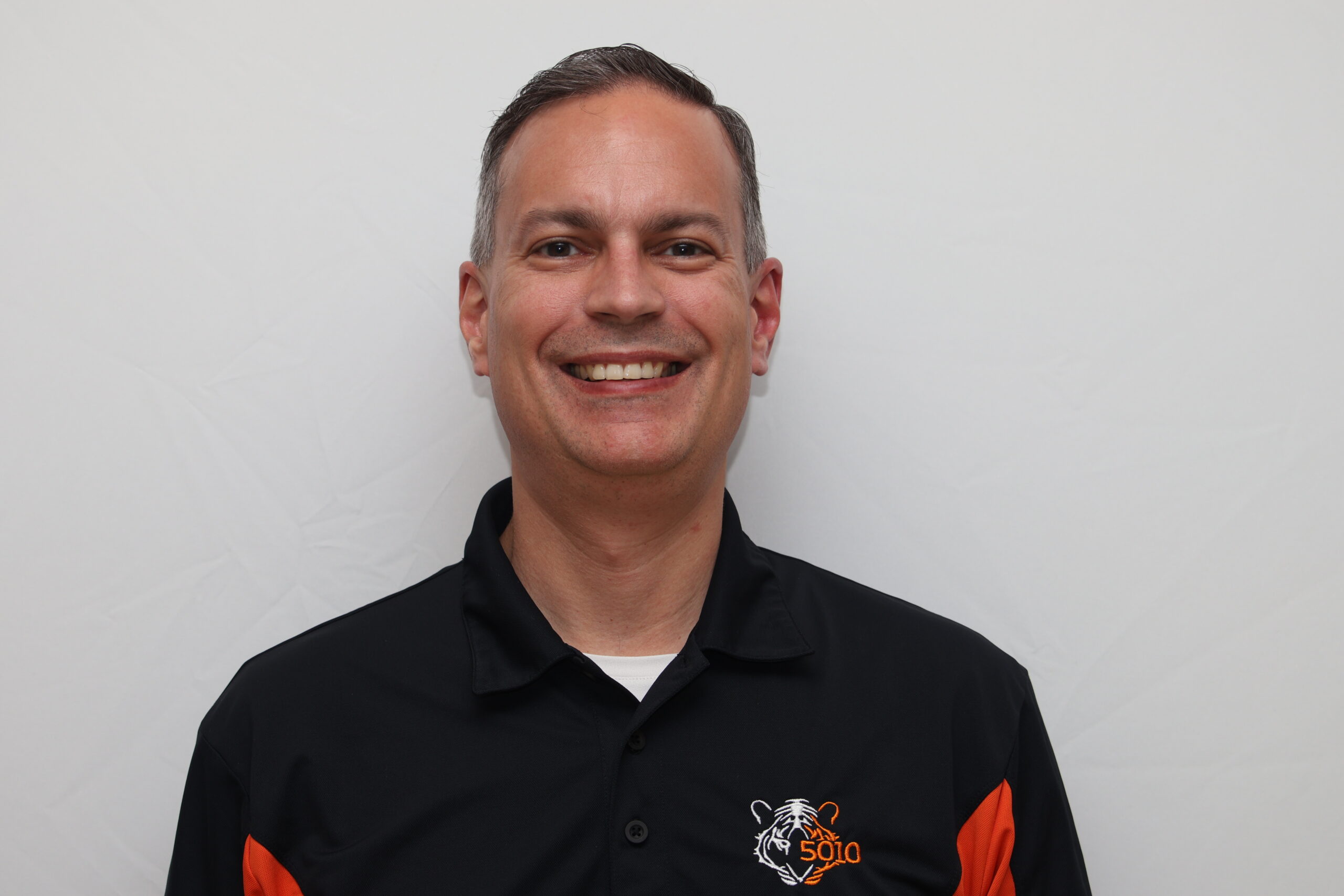 Curt Rozeboom - Programming Mentor
Curt started mentoring for the team during the 2015-16 Stronghold season when his daughter asked for additional help with learning to program the robot in Java and never looked back! She's now a working mechanical engineer in Indy. Curt has a BSE in Electrical Engineering and Computer Science from Dordt University in Sioux Center, IA. He and his wife, Patricia, moved to Indiana in 1998. She is a church organist and professional piano accompanist and Curt has worked as a Software Engineer in assembly-language, C++, Ruby, Java and now full-stack web-development at Marian Inc. Curt's other hobbies are singing and playing guitar as well as doing other technical hobbies like 3D printing, videography and electronic projects.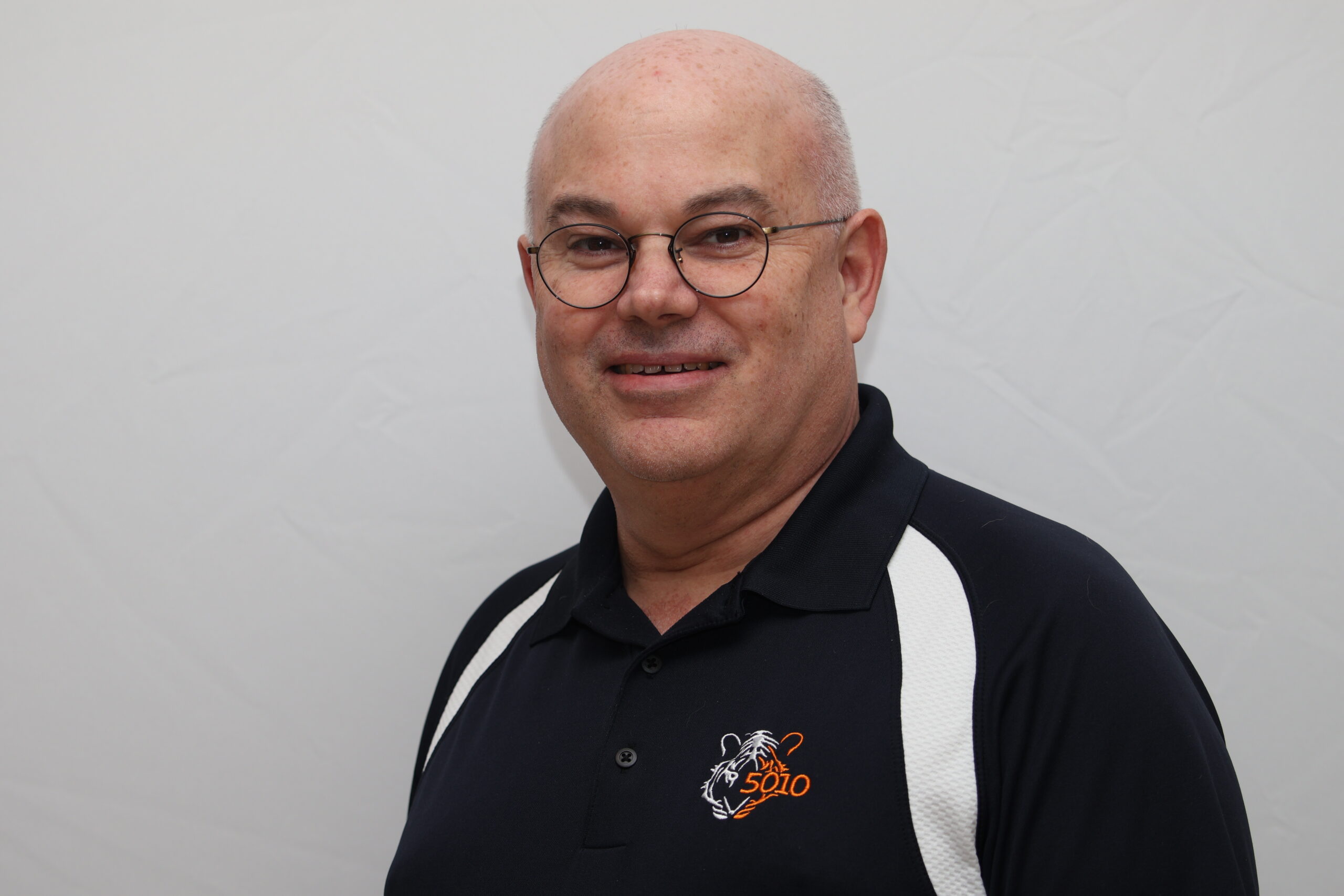 Steve Chrisman - Programming Mentor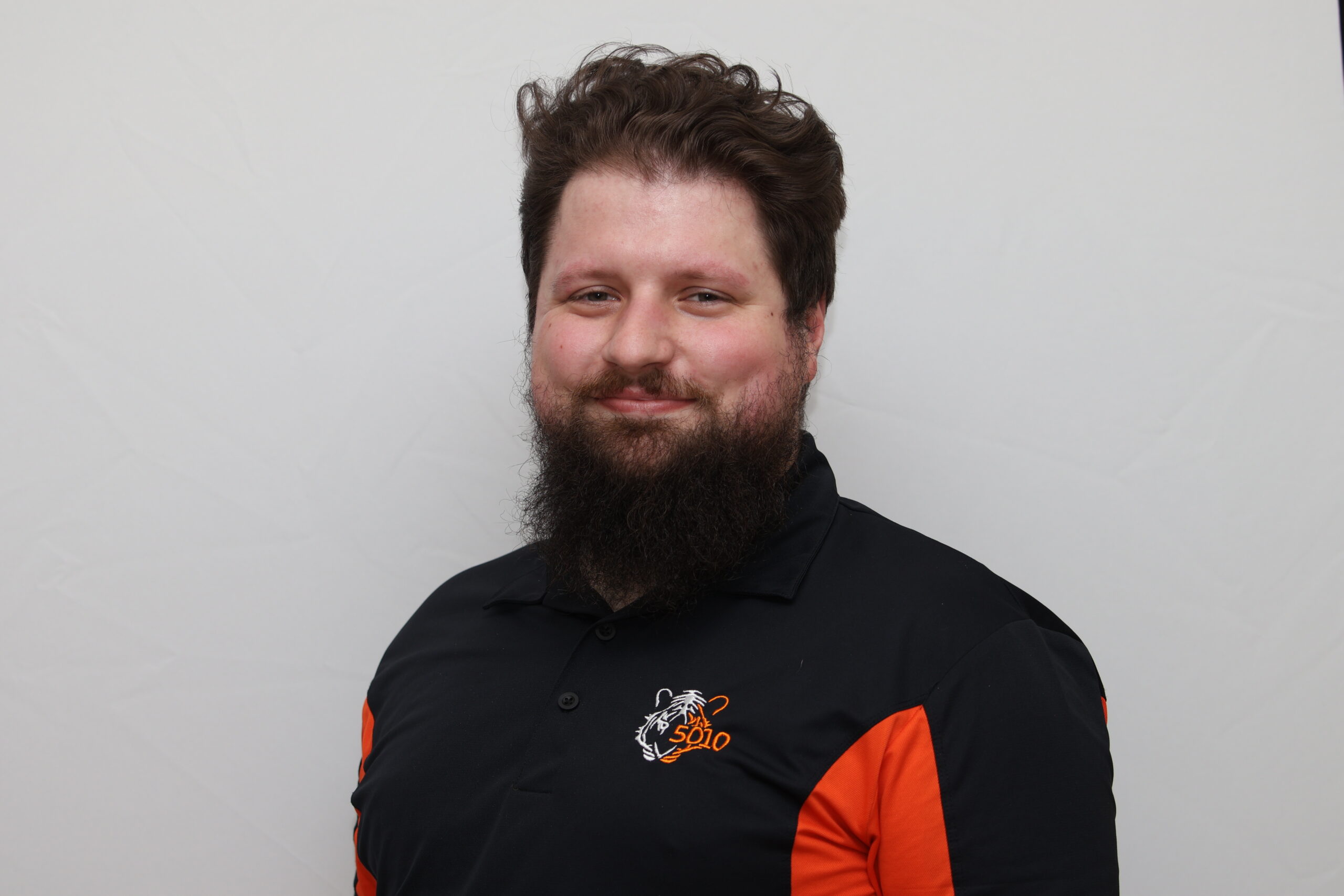 RJ Martin - Strategy Mentor
RJ started in FIRST in 2010 as a high school student on team 45, TechnoKats. He stayed with them until he graduated in 2014 where he was mechanical lead as well as Driver during his senior year and continued as a mechanical and strategy mentor after high school until 2018. After that he joined 7198 Fearsome Gears from Monticello as a strategy mentor until 2021. RJ started with 5010 Tiger Dynasty in July of 2021 and have continued to assist as a Strategy/Drive Team Mentor. He has also volunteered at FIRST events since 2012 in all program levels as well as helping plan the Fort Wayne Off Season Tournament, FROST. He has an associates degree in Network Infrastructure and Server Administration from Ivy Tech and currently works as a Network Engineer for RPM Technologies. His current hobbies outside of robotics are 3D Printing, photography, and working on his new house Amelia Stone - Business Mentor
Amelia has spent nearly 30 years in the fields of retail marketing/management, Financial Aid, Office Management and Project Management in various companies and sectors. She has been with Eli Lilly for 11 years, and is currently an Oncology Senior Associate for Global IIR Project Management, managing non-sponsored clinical trials with research hospitals and investigational clinics around the globe. Amelia holds a Bachelor's degree in Social Science/History from Saint Mary-of-the-Woods College and an Associate's degree in Accounting from Ivy Tech. In her free time, she is an avid reader of both fiction and historical non-fiction.